Rainy Day
The day is cold, and dark, and dreary;
It rains, and the wind is never weary;
The vine still clings to the moldering wall,
But at every gust the dead leaves fall,
And the day is dark and dreary.
Here is an OOTD for a rainy day. Most people would agree that rain is perceived as unpleasant weather but through time, I've learned to love the rain! I love the relaxing music of rain and the gloomy yet calm feeling it tags along with it. Watching the rain also helps me reflect amongst my thoughts and emotions. So why not be grateful that we have the blessing to see another day, even if its a rainy day.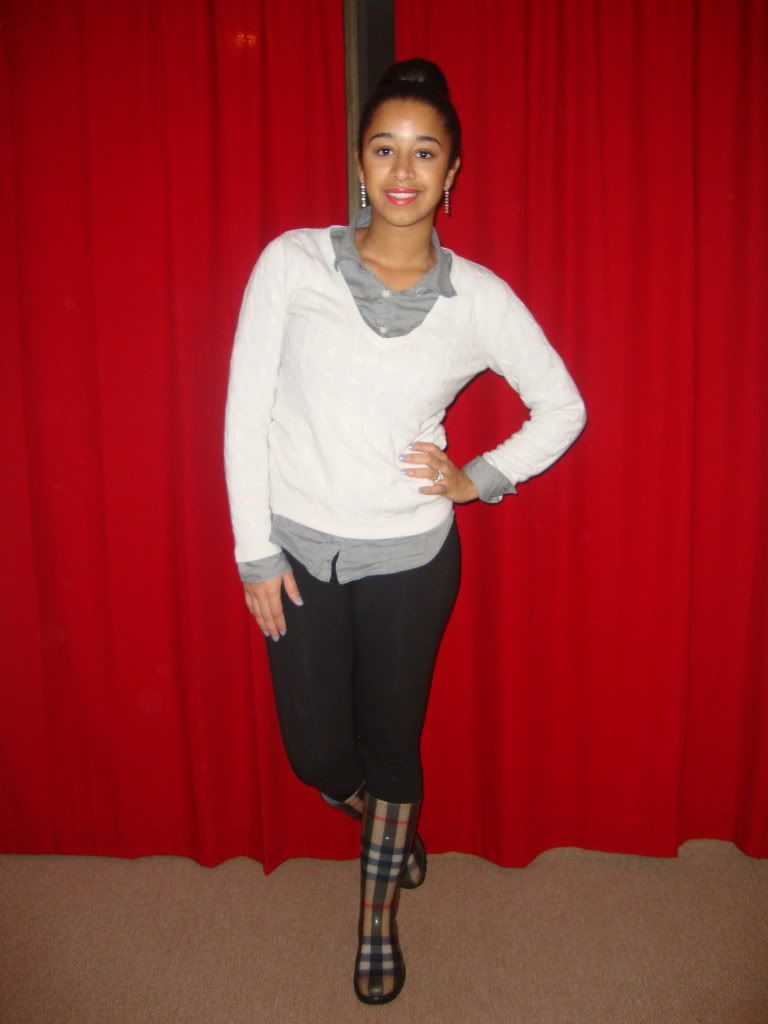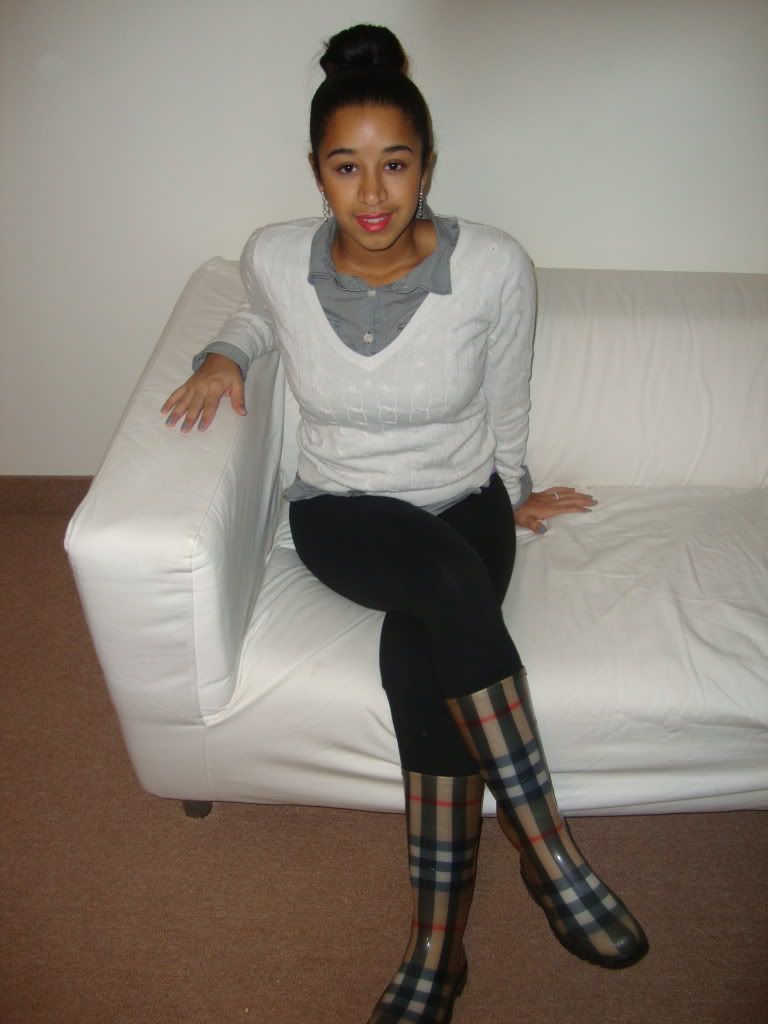 Burberry Rain boots, J.Crew shirt & NY&Co sweater.